Book covers can be awful and they can be meh and then they can be fantastic – and I'd be lying if I said I'd never picked up a book purely because of it's beautiful cover. With TTT this week, we highlight some of those covers we'd consider to be pieces of art, quite literally. These are all covers that I'd love to have as large versions in my own future personal library.
Books are listed by author and the cover artist, and linked to the artists' sites where possible. Feel free to inform me if I missed something.
1. In Real Life by Cory Doctorow and Jen Wang
I just recently read this via NetGalley and a review will appear closer to the publication date (14 Oct '14). The art in this graphic novel is awesome – as is the cover.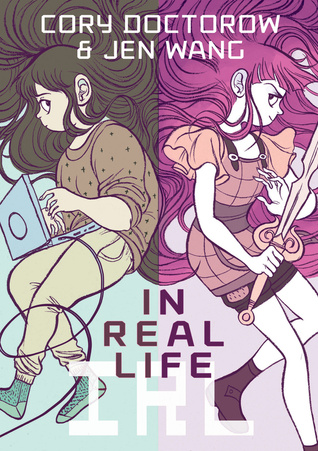 2. Aristotle and Dante Discover the Secrets of the Universe by Benjamin Alire Saenz and Chloe Foglia
So not only is this an awesome book with diverse characters, but the cover is so… dreamy. I love how the large text actually contributes to its appeal rather than being in the way.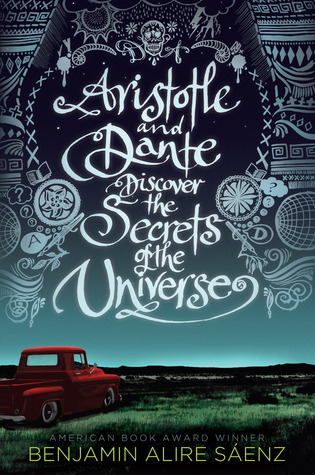 3. Eleanor & Park by Rainbow Rowell and Anna Gorovoy
The art is kind of minamilistic right, and it looks like a pencil drawing, and something about it so perfectly suits the era it is set in.
4. The Glass Palace by Amitav Ghosh (I could not find the cover designer for this one. Anybody know?)
I suppose part of the appeal is that I've been here… I'd like to have this cover right next to a large photograph of the real Ubein Bridge.
5. Zoo City by Lauren Beukes and Joey Hi-Fi
Beukes always has these awesome covers. I really like this specific art though, and the way the pen-line drawings have elements of the story in them.
6. Pippi Longstocking by Astrid Lindgren and Louis S. Glanzman
Because – isn't it wonderful?
7. Matilda by Roald Dahl and Quentin Blake
Not just because Dahl is so important to me, but because I love Quentin Blake's art!
8. Since You Asked by Maurine Goo and Shutterstock's Hifashion (?? I think)
I haven't read this (yet!!) but I just love this cover. Which says a lot, because I generally detest the trend of "face books". Oh, here's a question for you – is that weird? Do most people love "face books"?
9. Don't You Forget About Me by Kate Karyus Quinn and (cover artist not found by me – anyone?)
Haven't read this one either (because it's not out yet) but I do know that this instantly went on my TBR when I saw the cover.
10. Riot by Sarah Mussi (aaand I can't find the cover artist here either. Help? 🙂 )
I haven't read this yet either (though I have it on NetGalley and will start soon). Isn't it awesome though? I think it's awesome.
Did you ever have movie posters in your room as a teen? I always admired people who did, but never really felt strongly enough about movies to want it myself. Now, book covers… that might be my thing.
Unrelated postscript: have you watched The Amazing Spiderman 2? I love Peter's bedroom! Especially the fact that he has Aung Sang Suu Kyi's poster on his wall!