It has been well over a year since Semester at Sea Spring 2013 and I find myself thinking about it more and more. It was fantastic, and I can't wait to travel again.
Because I was on a fairly limited budget, I tended to stay in the cities where we docked and I tried to walk as much as possible. Of course I had plans and short trips, but I often spent some time just walking through the city without much of an agenda. I would like to say that I took really deep HONY-esque pictures, but most of those pictures are in my head, safely.
Anyway, I walked, and sometimes got lost, and I felt like I melted into the streets and got a tiny taste of what it was like to live there. To blend in as much as I could (which was all relative in most countries with my fair skin and strange accent). We walked a LOT in Japan (my feet were killing me after Tokyo), and on the last day in Japan I spent a few hours walking completely alone in Kyoto. My editors at YJI had introduced me to an amazing friend of theirs, who had spent some time showing me around. When he left, I wandered around and ended up walking for hours. It was really cool. I read a lot about Kyoto's history as I walked. I don't know what this project is called, but it's cool. These monuments explain a bit about the street names and the history of their origin. Very cool for someone who loves history (me).
I watched little kids walking home from school, and teenagers chatting and joking. Later, back in Kobe, I met up with some SASers who were also walking back to the port, and we cut through a massive public sports field. There we met up with some Japanese college students, who invited us for a game of Soccer. Although I have two left feet. So that was awesome!
In Hong Kong a friend and I also spent most of one day discovering the city. We got incredibly lost and it was wonderful (yeah, I didn't think I would ever say that, either). I saw non-touristy parts of the city where people were too busy going about their lives to try to sell me something.
Yangon (Myanmar) was probably one of my favourite cities to walk aimlessly in. I felt like I knew so little about the people, and a lot of them were wary of answering questions, so observing the city as I walked gave me a better feeling of its struggles and atmosphere and joys. In Casablanca I had an intense conversation with a local linguistics professor about the evolution of languages, the Arab Spring and the youth of his country.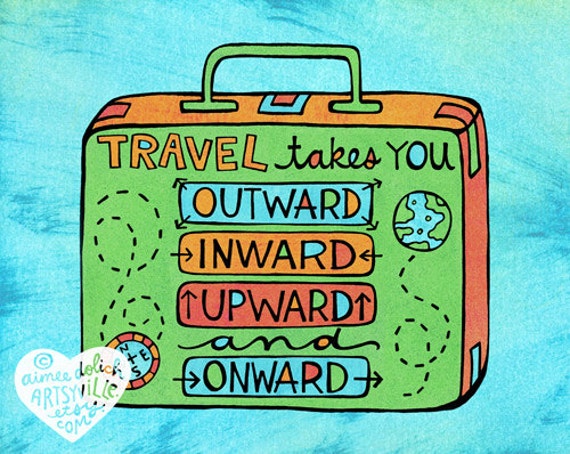 It's a pretty intangible concept, this idea that a place sometimes nestles in your being when you are walking around in it, watching it, tasting it, feeling it. You don't find facts, but you find a sense of it that you can't shake. I could lose my photos (God forbid) and the memories may grow fuzzy, but the sense of the cities I visited remains unique and vivid. It makes me feel like I did not just visit there. I was part of it. I was one of the many feet that trudged through it. And maybe for a few seconds, I was just another cog in the wheel of those cities.
I refuse to be ashamed that I visited India but not the Taj Mahal, and China but not the Great Wall. Maybe one day I will visit those, but I don't feel that I have missed out. I had experiences that money could not buy, education that no class could teach, networking that no conference could offer. I will never feel sorry that for a few days at a time, I got caught up in the web of interwoven threads that make us human.